Improving healthcare for mothers and babies
Our Swiss NGO is helping to improve the quality of health care through better training for health workers. Health workers receive training in counseling and awareness-raising, so that they can better assess the population's health problems and provide better care.
Strengthen the health workers' skills
In collaboration with our local partners, we develop continuous training to improve the quality of the consultations, for example ensuring that the woman's consent is requested before any medical act.
We are helping to standardise antenatal visits through the PANDA (Pregnancy and Newborn Diagnostic Assessment) telemedicine system, which has been integrated by the Burkina Faso Ministry of Health into the national eHealth efforts.
During the COVID-19 crisis, in order to continue prenatal consultations in complete safety, Enfants du Monde and its partners created videos aimed at healthcare personnel and trained them in appropriate medical care.
Training healthcare managers to implement regional programs
We are developing university courses for people in management positions in ministries of health, in collaboration with the World Health Organisation (WHO), the Latin American Perinatal Centre (CLAP) and the Pan American Health Organisation (PAHO).
The purpose is to promote and support the implementation of regional programmes to improve mothers' and babies' health.
Read more
What makes us different :
Our trainings are integrated into the national curricula, for example in Burkina Faso, our approach of health promotion is part of the programme of National School of Public Health
Our modalities change according to the operational context: in person trainings or online like during the COVID-19 crisis.
In order to improve maternal and child health in their respective countries, we organise trainings where we gather some senior executives from Ministries of Health from different countries, for example in South America.
So as to obtain lasting results, our specialists co-design the trainings along with universities, NGOs and Ministries of Health from the countries concerned, as well as with international organizations such as the World Health Organization.
Sheik Akhtaruzzaman Rajib health care provider, Bangladesh
Since I attended this advice course, I have experienced my discussions with pregnant women in a different light. Now I pay more attention to their pregnancy stories and take into consideration the family issues that can prevent them from being taken care of properly.
Training of health workers in practice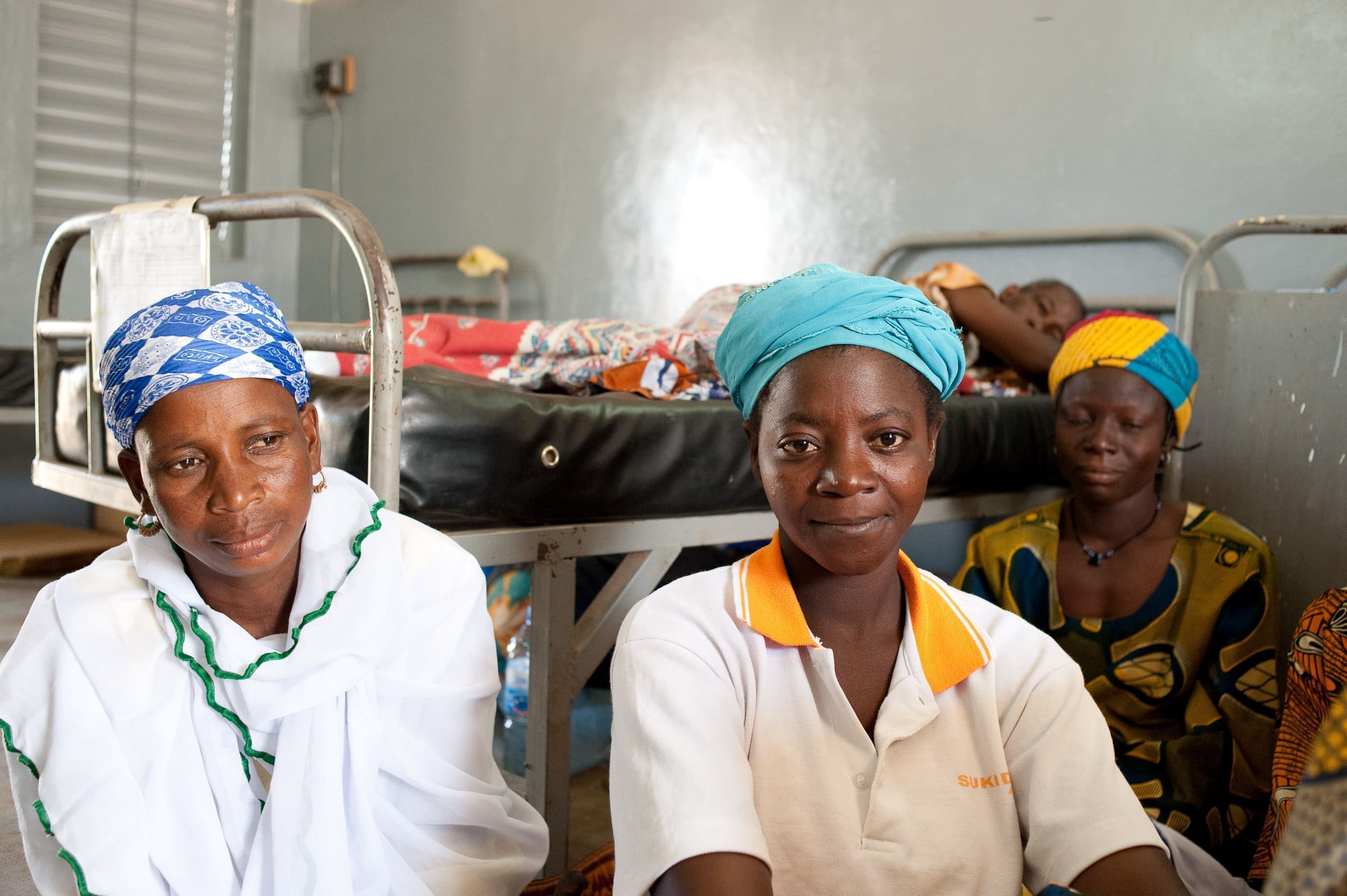 My donation makes a difference
With 75 francs: 
I can fund a two-day training on birth preparation for a health worker in Burkina Faso.
With 100 francs: 
I enable the continuous training in maternal and child health for 5 health workers in Bangladesh.
With 150 francs:
I enable the continuous training for a nurse in Nepal, so s/he can provide respectful care to pregnant women and their newborns.
I MAKE A DONATION