Children's rights at the heart of the project
In order to help improve the situation, our Swiss NGO, Enfants du Monde, is working with schools in Switzerland and elsewhere, inviting children aged 6 to 12 to discover their rights in relation to their social and cultural context, and to put into practice concrete solutions in response to them while raising awareness among the general public and in the political world. This approach is also adopted for education on sustainable development, which makes it possible to cover broader issues and interactions.
Children engage in a project for a world where their rights are respected
By participating in the project A Fairer World, children become spokespersons for their rights, creatively expressing what a world would mean to them in which the rights of the child and the principles of development are respected.
Discovery of rights and creation of a Giant Globe
Using the A Fairer World education pack (available in French only), including a teacher's guide, student sheets, and a wide choice of teaching and learning materials and various resources, schoolchildren discover their rights as well as the main issues linked to implementing them in their community and around the world. Afterwards, they take a photo of a right that is close to their hearts and this will be displayed on a Giant Globe (1.5 metre high) along with 5,000 other photos of students from different countries around the world.
The Giant Globe is « is an effective method of drawing attention to the fact that children have rights and of highlighting the importance of implementing these rights » remarked Luis Ernesto Pedernera Reyna, Chairman of the UN Committee on the Rights of the Child at the Giant Globe exhibition at the Palais des Nations on the occasion of the 30th anniversary of the Convention on the Rights of the Child.
Thanks to the Virtual Globe, an electronic version of the Giant Globe, children can also access the world remotely, in dialogue with children in other countries, and continue to promote their rights.
For children's hands-on participation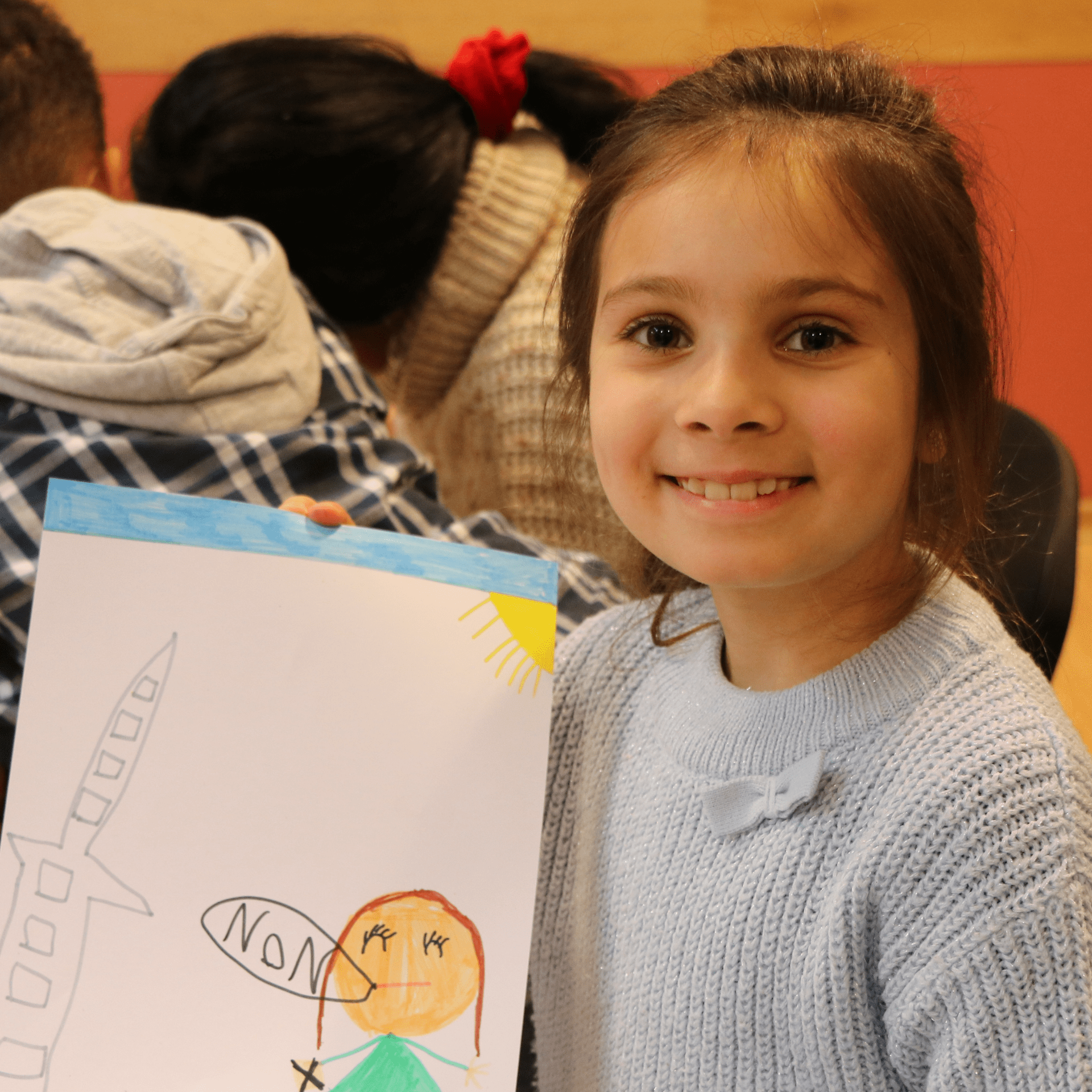 My donation makes a difference
With 100 francs:
I contribute to the development of high quality teaching material on children's rights for Swiss schoolchildren.
I MAKE A DONATION