Contribution to national policies
Influencing healthcare systems for better care
To achieve sustainable improvements in healthcare and help reduce maternal and neonatal mortality in our countries of action, we raise awareness of the importance of health promotion among political decision-makers. Through dialogue and long-standing trust, we support local health ministries in implementing health practices that promote a healthy lifestyle.
What makes us different
We strengthen the healthcare systems in the countries where we operate by working through the staff of local Ministries of Health and NGOs.
We work directly with the Ministries, without expatriates.
Our projects are respectful of local cultures and sensitivities and are sustainable: this means that they continue even when we withdraw from the country because the project is coming to an end.
Large-scale action
One of our objectives in the field of healthcare is to support healthcare policies in the countries in which we operate and to guide them towards practices and behavior that respect women, newborns, and children during care. There is still a great deal of work to be done in many countries: we are working with Ministries of Health to build the capacity of healthcare staff while respecting the cultural and personal needs of the women and children who need care.
In practical terms, we support ministries and local organizations in integrating health promotion into their work, thereby strengthening the national health system. Workshops, meetings, and discussions are held side by side with the authorities concerned, and in some countries, the participation of civil society in health decisions, as promoted by Enfants du Monde, is now applied on a national scale.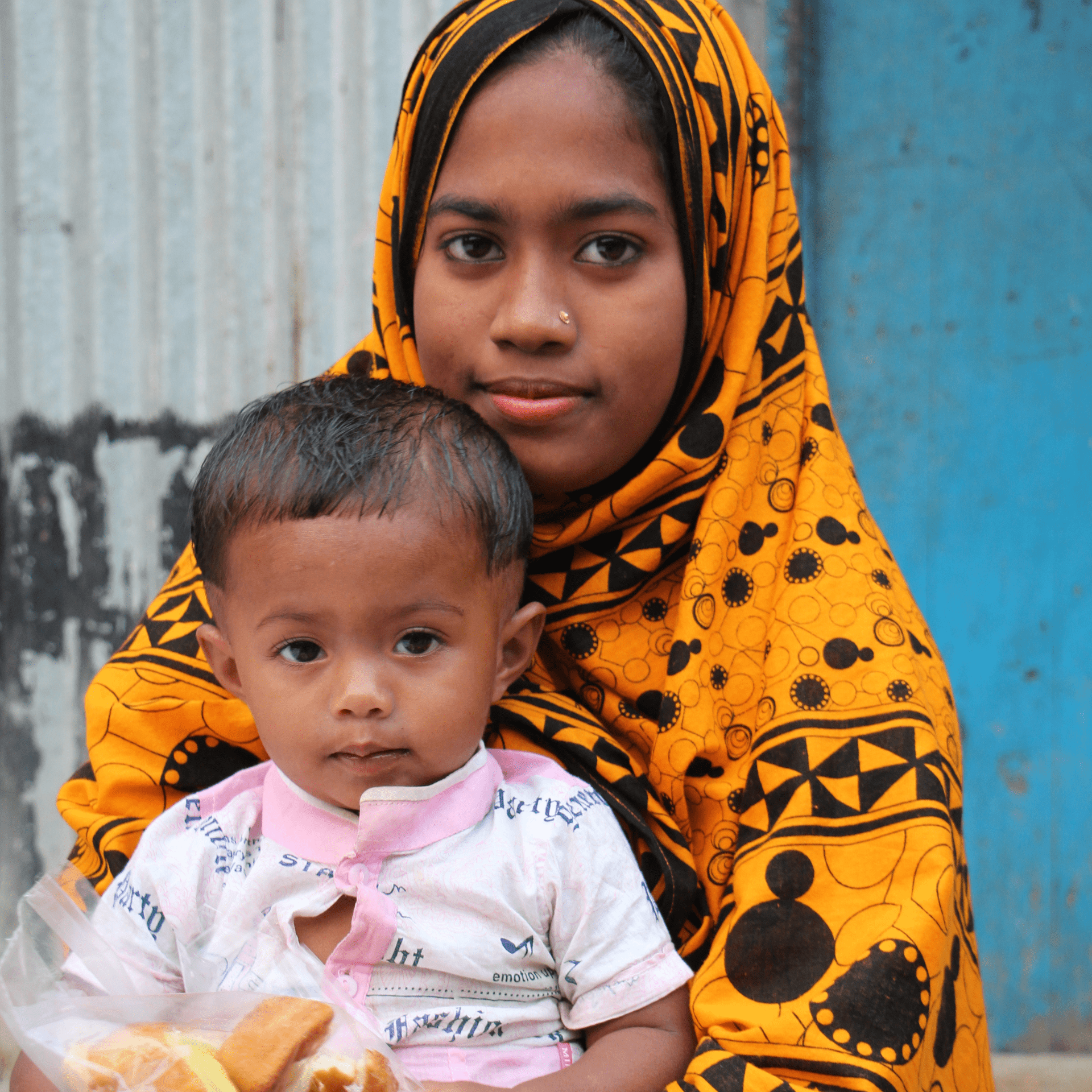 My donation makes a difference
With 60 francs:
I will finance a nutrition kit for 6 teachers in Madagascar so that they can carry out classroom activities with their students.
With 100 francs:
I am helping 175 pregnant women in Bangladesh to learn more about their pregnancy and the dangers for newborn babies.
With 150 francs :
I am providing ongoing training for a nurse in Nepal to enable her to provide respectful care for pregnant women and their newborn babies.
I MAKE A DONATION