What we achieved together in 2022: read all about it in our annual report
What we achieved together in 2022: read all about it in our annual report
While the war in Ukraine and the terrible earthquakes in Turkey and Syria dominated the media and captured everyone's attention in 2022, Enfants du Monde continued to work in other regions of the world that were also shaken by multiple crises.
Thanks to its partners, donors and sponsors, Enfants du Monde was able to provide quality education and access to health care to hundreds of thousands of underprivileged children and mothers in 2022, as our annual report attests. Every donation counted: thank you!
Below are the key figures for our activities in 2022:
Download the annual report
Because the health of mothers and children is our priority
329,244 women and children helped
4,353 health workers trained
6 countries: Bangladesh, Burkina Faso, Colombia, Madagascar, Nepal, Tanzania
Enfants du Monde ran 8 health programmes in 2022.
In Bangladesh, we provide information to mothers to prevent complications during pregnancy and childbirth.
In Burkina Faso and Madagascar, we train healthcare staff in maternal and neonatal health.
In Madagascar, we work in schools with communities and pupils to prevent chronic malnutrition.
In Colombia, we have launched a diploma course for health managers in Latin America. In Nepal, we are training healthcare staff in respectful care. In Tanzania, we are helping to improve the sexual health of young people.
For more information on our healthcare programmes, click here.
Because with education, you build your future
717,801 students supported, 42% of them girls
20,398 teachers and trainers trained
4 countries: Burkina Faso, Guatemala, Niger, Chad
In 2022, we gave pupils access to education even in emergency situations in Burkina Faso.
In Guatemala, where schools remained closed for much of the year, we supported pupils and teachers to learn from home.
In Niger, the "second chance schools" programme came to an end, and our mandates to offer quality education to young people who have dropped out of school or are outside the system, on behalf of Swiss Development Aid, continued in Niger and Chad.
For more information on our education programmes, click here.
Because recognising your rights at an early age helps you to be more respectful
Every year, Enfants du Monde enables Romani pupils to study children's rights in class through its "Un Monde plus Juste" programme, and invites them to celebrate the International Day of Children's Rights at its "La parole aux Enfants" festival.
181 pupils made aware of children's rights
2 cantons: Geneva and Vaud
For more information on our children's rights education programmes, click here.
Budget and transparent management
Our budget: CHF 9 million
Mandates for education programmes in Africa from the Swiss Agency for Development and Cooperation, part of which (in Chad) is co-financed by the French Development Agency (AFD), account for 15% of total annual funding.
Enfants du Monde is proud to be an NGO certified with the Zewo quality label since 1971. This label is awarded to organisations and institutions that manage the donations they receive transparently and effectively.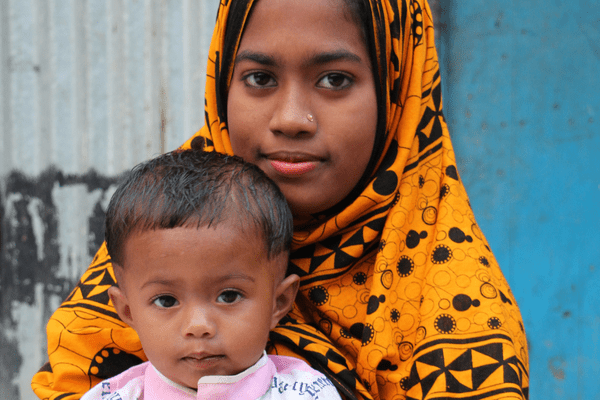 My donation makes a difference
With 70 francs:
I offer a bilingual French and Mooré (local language) textbook to 8 children in Burkina Faso to help them better progress in school.
With 140 francs:
I allow 250 pregnant women in Bangladesh to be prepared for the birth of their babies and the risks associated with their childbirth.
With 200 francs:
I finance continuing education in bilingual education to 10 teachers in Guatemala to improve the quality of their lessons.
I MAKE A DONATION